Ivory Egg hatched in 2005 with the hope of bringing the concept of a 'smart home' to life. Rather than focusing on installing the technology that powers smart homes, Ivory Egg has always sought to source and supply 'Best of Breed' products to support installers. Ivory Egg founder Colin Price adopted KNX as the control platform of choice and ever since our team have raised awareness of KNX in the UK and are now a centre of 'egg'cellence.
We pride ourselves on being independent and although we are a small team we are growing fast and continue to contribute to the phenomenal growth of KNX in the UK. Whether you are an Installer, Architect, or M&E consultant, if you are in the "Smart" building industry we can help with product information, technical advice or even training.
Meet the New Zealand team
Colin Price
Director and Founder
Colin has a background in electrical engineering including 4 years working in Japan for Invensys designing advanced power supplies. One of the very earliest adopters of KNX in the UK he initially ran a custom installation business and then decided to use his skills to offer KNX to the market as a wholesaler and formed Ivory Egg.
Romesh Anandaraja
Managing Director
After completing a physics degree and post graduate qualification in strategic management Romesh entered the audio visual and automation industry. Over the past twenty five years he's been involved in almost every aspect of the industry, including some of the worlds most sophisticated residential and super yacht projects, many of which have won international awards. In his spare time he's a keen musician, playing the Piano, Violin, Drums, Guitar and Bass.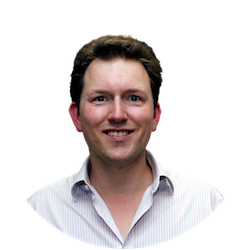 Stephen Tankard
Technical & Training
Stephen joined Ivory Egg in early 2016, having gained experience of KNX whilst working for a CEDIA member company in London. Stephen oversees technical support and training for Ivory Egg NZ. He's both a certified KNX Tutor and certified Passive House consultant. He loves a challenge and has competed in the non-stop cycling "Race Across America" three times - sensibly as team manager, not as a rider!
Bobby Merai
Business Development Manager
Bobby comes to Ivory Egg with extensive experience in the electronics, electrical and HVAC industries. He was first exposed to home/building automation at ABB where he was tasked with introducing KNX into the NZ market. Bobby did his KNX training at ABB, and helped deliver some of the first KNX projects in NZ, both domestic and commercial. His passion for KNX also saw Bobby become one of the original founding members of the KNX National Group of NZ. Just prior to joining Ivory Egg Bobby spent five years with Siemens working in HVAC controls for commercial buildings. Outside of work, Bobby enjoys running, collecting vinyl records and spending time with his family.
Shamir Nathu
Technical & Operations
Shamir (known as Sam) previously worked in the airline industry and has come from a support analyst background. For Ivory Egg he has completed the KNX partner course and provides operations and technical support. Outside of work Shamir has a keen interest in cars and boxing.
Meet the Australia team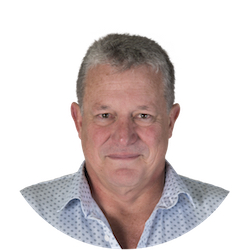 Clayton Brown
Managing Director
Clayton has a background in electrical contracting specialising in home and building automation. As an early adopter of home automation in Australia, he has worked extensively with most of the systems available. Completing his training over 20 years ago, Clayton has spent the last 10 years introducing KNX to the Australian Market. He has keen passion for his work and the electrical industry, and the ability to grasp new technology, adapting it to clients' needs.
Simon Harvey
Sales Executive
Simon is a qualified electrical contractor with over 20 years experience installing and programming home automation systems that are still common in the industry today. Before Ivory Egg he was installing KNX and worked for an international manufacturer for over 10 years. He is a certified KNX tutor and has a strong passion for innovation and support. When he is not working, he can be found enjoying the water and family time.
Sydney Royce
Technical Sales Representative
After Sydney moved to Australia from California she completed her business administration degree. She then started working for Ivory Egg in sales and operations in 2018. With experience in customer service and strategic planning, she enjoys building relationships with our customers and has great enthusiasm to keep learning about KNX and the home automation industry. In her free time Sydney enjoys being active outdoors and going to the gym.
Hannah Robb
Office Administrator
Hannah started working for Ivory Egg in 2020 as Office Administrator after returning from her travels. She has a background in customer service and reception, so she thoroughly enjoys communicating with clients. Outside of work Hannah enjoys going to the gym and seeing her friends.
Meet the UK team
Mark Warburton
Director
Mark has worked in the smart home industry for over 12 years in both NZ and the UK, in various roles including system integration, project management and sales. As Director, he is responsible for ensuring Ivory Egg continues to be the most knowledgeable KNX distributor. When Mark is not in the office, you can usually find him on his rather expansive allotment.
Craig Suff
Account Manager
With a degree in Business and years of experience in the retail sector, Craig is on hand to support our key accounts with everything they need. Originally in a purchasing role, Craig's product knowledge and phone manner meant he was perfect for a more customer facing position. A fan of football, Craig is normally being disappointed by Southend United.
Pete Mower
Purchasing & logistics
After finishing his degree Pete went travelling around southern Africa and then spent three years in Australia. He returned to the UK in early 2015 and now runs the warehouse at Ivory Egg, which has recently increased in size. Pete is responsible for our purchasing and stock control, he takes care of all our logistics and looks after your orders with our suppliers. Pete enjoys being outdoors and follows Portsmouth FC and London Irish.
Jo Hussey
Business Data Manager
Jo has been a part of the Ivory Egg Team for several years and has a background in customer service and order processing. Jo initially worked in a logistics and purchasing role at Ivory Egg but her expertise and finesse with spreadsheets led to a jump to looking after the website and the 'behind the scenes' data management. With a creative degree, she has a passion for photography and enjoys showing off her classic Mini.
Karina Satulaite
Financial Controller
Karina keeps us all in check, pays the bills and manages our accounts with customers and suppliers. In her free time Karina enjoys spending time with her family and friends and has a passion for a wide range of sports especially wakeboarding.